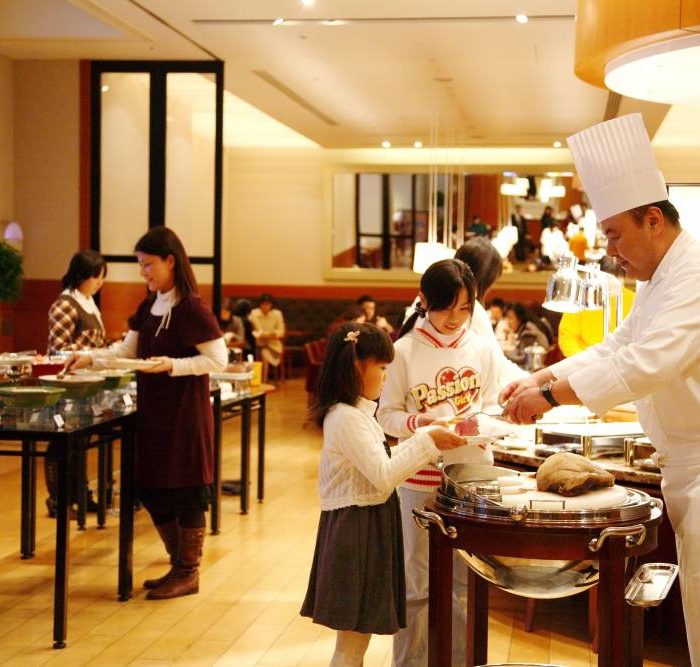 Casual buffet restaurant "The Garden" is serving mainly American foods but also of course Japanese, and chef's creative cuisine.
Various dishes are prepared fresh daily from breakfast to lunch to dinner.
Kids guests are all welcome!
We are preparing a menu for kids such as petite hamburger, french fries and kids nuggets, chocolate fountain and cotton candy for desserts.
Enjoy seasonal special dishes with opened-air ambience and settings.