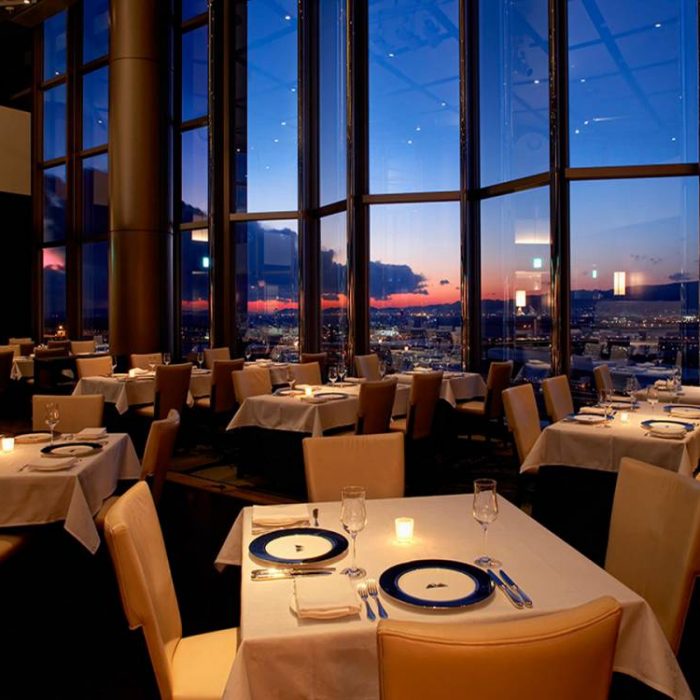 Premier French cuisine & breathtaking views from the 32nd floor of the hotel.
Enjoying a sophisticated ambience and fabulous setting, our restaurant "Top of Universal" is located on 32nd floor of the hotel, floor-to-ceiling windows provide guests with stunning views of the city.
In all season, our chef offers exciting dishes of many different origins.
We prepare special menu for children as well.
No dress code required!
Feel free to step in the restaurant to enjoy the dinner.