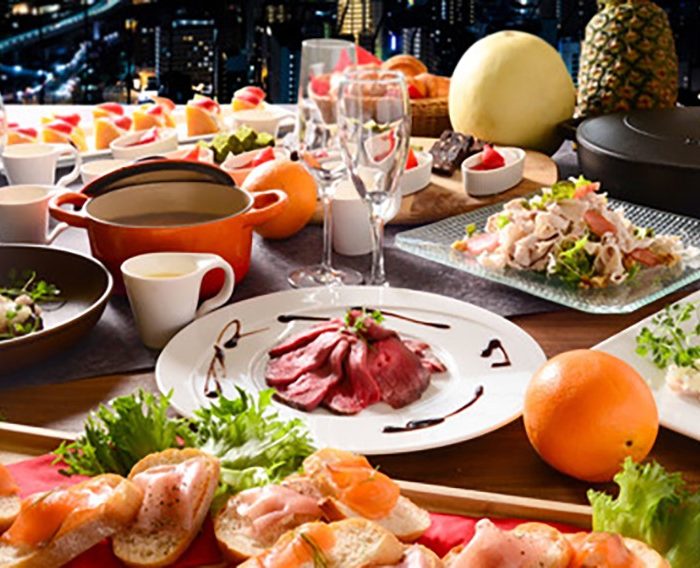 The sky restaurant on the 32nd floor of the hotel serves buffet cuisine.
On the east and west sides of the restaurant, there are large windows with a height of 7 meters, which can overlook the night view of Osaka and Kobe.
The restaurant is mainly decorated with a large spaceship in the restaurant, which is intended to spread its wings and fly.
Focus on seasonal vegetables in spring, summer, autumn and winter, carefully cook various dishes, open a bottle of your favorite wine, and invite your family and friends to enjoy this wonderful joy here.